Running a business is a tough thing to do. There are so many moving parts and so many things to keep track of, manage and so on. This rings even truer when it comes to managing your social media and marketing efforts. Creating and managing your social presence is a task all on its own. It requires a great deal of attention to make it work for your business. This is why many businesses turn to automation for their social media, to free up time to do other things. It is a quick, worry free way to make sure your social channels are always spitting out content. While it seems nice on paper, automation is not always the answer when it comes to your social media. In this article, we will target social media specifically in regards to automation. But you can apply this idea to any aspect of your business.
WHAT IS AUTOMATION?
So what is automation? Automation is basically a way to "set it and forget it". It is a method to streamline all of your channels into producing content in a scheduled way. A good example of this is the Buffer application. Buffer lets you manage all of your social channels in one location all while letting you schedule out posts. It is a convenient way of posting to all of our channels at once. If you bundle that with Quuu, a content suggestion software, you can literally just set it and forget it. Quuu finds the content for you, plugs it into Buffer, Buffer then schedules out your posts and that's it. You can literally not even touch it.
HOW AUTOMATION CAN BE BENEFICIAL
The big positive with doing your social media this way is that you can save so much time and still get content to your channels. More and more businesses are starting to dive into social media as an effective marketing tool. Automating your social media can be a good way to get started if you are new to it and just want to get them up and running.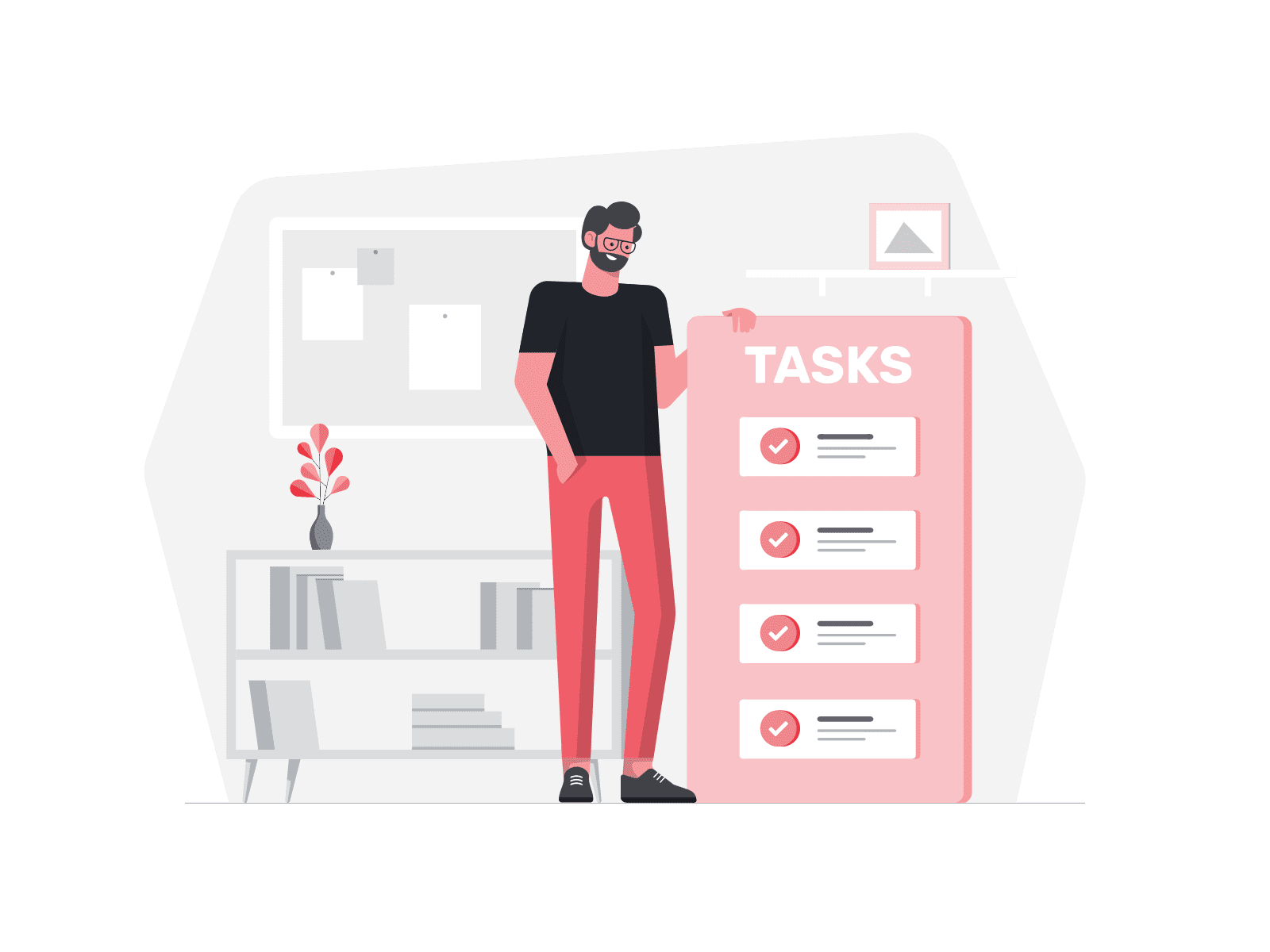 Another good aspect of automation is that it gives you the ability to keep your content consistent across all of your channels. This way wherever your audience sees you online, you are sharing the same message.
One big thing about automating your content is that you can "monitor and analyze your social media activity without having to run your own stats and reports" (articulate_). This gives you all the numbers you want when it comes to seeing how your social media is performing. This is a good way to see what is working and not working and making adjustments to your content.
THE PROBLEM WITH AUTOMATION
Although automation is a good way to just get your social media coasting, it will be missing one key element, the human aspect. Everyone nowadays has some sort of social profile whether it be Twitter, Facebook, Instagram and so on. When people log on to scroll through their feed if they see that robotic post from your profile again they will most likely just scroll right past it. People want something more when it comes to social media. They want to relate to your business and they can't if you are just spewing random articles that are being fed into your automation process. If people can tell that a human is operating the account, they are more likely to engage and stay engaged.
Here is a great quote from articulate_ that really sums it up nicely:
"A lot of people hate it [automation]. Many people actively avoid brands who do things like automatically message new followers or post endless streams of content. Social media should be (or at least seem) authentic and 'social,' so automatically generated content can alienate your community."
A great example of this is the Wendy's Twitter profile. Although sometimes the tweets can be harsh (but funny), they are building a following. The Wendy's Twitter account is always engaging and poking fun at people and their competition. Just look at this: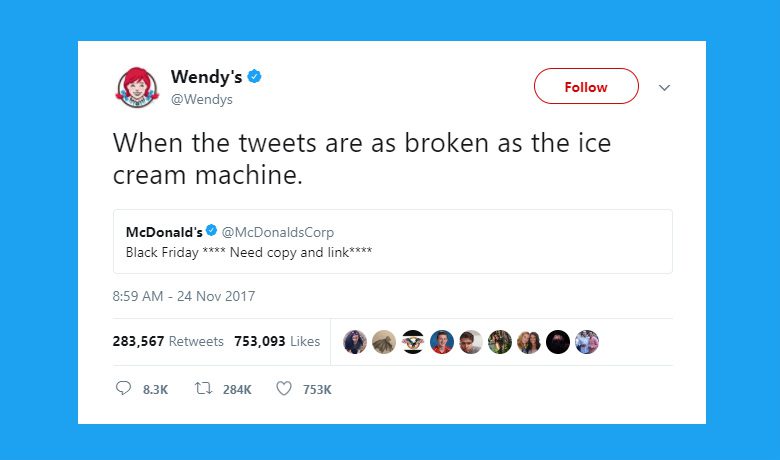 You will not get this type of engagement and following from automating your social media. They may be savage on the internet but the folks over at Wendy's made a decision to put a human behind the keyboard and it is paying off.
WHAT NOW
So what do you do now? You want to manage your social media by hand and not automate. How do you get started? The first thing you need to do is create a strategy. What type of content do you want to share? What can of image do you want to build for your brand? All of these are big questions when planning out your social media strategy (if you need help with your social media here is how we can help).
Once you have a plan, go for it. A lot of understanding how social media works is figuring out what works and doesn't work for your business. You may not be able to do what Wendy's is doing but can definitely try it and see what happens. Social media is a big playground. Go have fun with it.
A HYBRID SOLUTION
The interesting thing about how we approach social media is that we have a hybrid solution. We want to be engaged as much as we can but the work days stops at some point. So what we do is schedule some post to hit after work hours. This way we are constantly providing industry-specific content to further our image and encourage engagement at any time.
We want to always be in front of our audience, even after hours. But we don't want to spam people or overdo it. So we have set up a system where we grab relevant content from the web and post to our Twitter every few hours after we close for the day. This way we can still be active on Twitter without lifting a finger.
CONCLUSION
To sum it all up, automating your social media is not a business ending decision. It can be useful in some regards. But with the world we live in today, it may be better to take your social media by the horns. It may take more of your time, but it will pay off in the end. Once people realize that you have put the time and effort behind your content and channels they will start to become more interested and engaged.
If you have any questions about social media and how to get started please feel free to contact us.