Great Software is Built By Great Teams.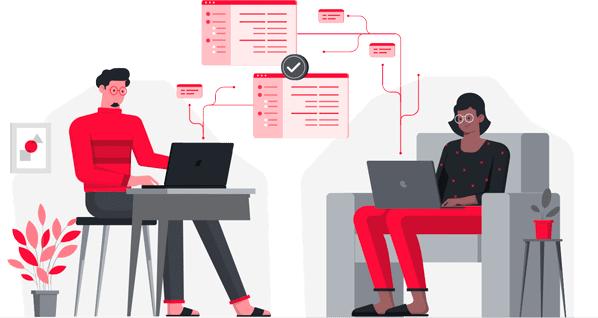 We deliver a range of custom software products and solutions for desktop, web and mobile. With our experienced team of engineers, we have you covered – from idea validation to custom app development, testing, governance and support. 
Tailored Solutions For Every Type of Business Process
Your demands are unique and your software solution should be too. Custom software is a leading source of competitive advantage for companies of all sizes in all industries. It's not enough that software meets today's problem – it needs to meet tomorrow's problems as well. Ruby Shore Software is a full-service software consulting firm that handles long-term software projects or short-term programming support. We offer full project lifecycle management – from design & discovery, to software engineering, to integrated customer support and hosting.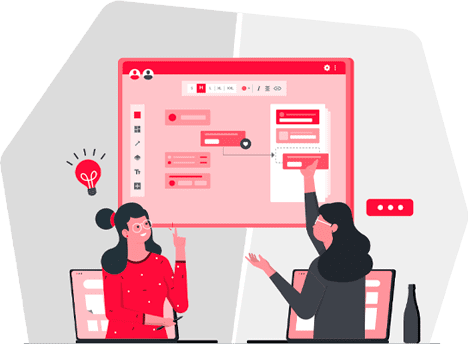 How Do You Know Your Business is Ready to Invest in Custom Software?
Custom software can differentiate your service-based business from your competitors. The key is to solve the right problem and build competitive momentum. You're ready to invest in custom software development services if your vision will enable your business to:
Attract and win new customers
Better serve existing customers
Increased productivity and streamline processes
Boost revenue and/or increase profits
CUSTOM SOFTWARE SERVICES
Ruby Shore Software offers a unique service package to suit your needs! We've planned, built and implemented custom software solutions for all types of corporate clients – from oil and gas to healthcare, transportation, media broadcasters and many more….
Mobile Applications
Ruby Shore Software's expert engineers build iOS, Android, and Hybrid mobile applications that can stand alone or be integrated with web applications. We ensure your application passes rigorous acceptance standards with flying colors and gets published quickly.
Legacy Systems
Businesses must innovate to stay relevant, and Ruby Shore Software can help take your older software to the next level. We rebuild legacy systems to be more dynamic, user-friendly, and efficient, based on cutting-edge technologies and the latest software development practices.
Enterprise Applications
Our elite team of software engineers creates dynamic, innovative ERP applications. We build solutions that optimize critical business processes and functions including inventory and construction management, accounting, HR, and more.
SaaS Applications
Ruby Shore has extensive experience building a wide scope of commercial SaaS-based applications. We understand the specific challenges and opportunities of this process, and will leverage our knowledge to build your SaaS solution on-time and on-budget.
Ecommerce Applications
If your business sells products or services online, a custom ecommerce application is an essential competitive advantage. Our software development team builds applications that streamline payment, inventory, reporting, and security to keep your business thriving.
Product Development
From idea to prototype to release, Ruby Shore Software can help your company through the entire life cycle of new product development. We've built hundreds of products at unbeatable values, and our expertise for building innovative solutions is unparalleled.
Business Process Automation
Most companies have specific tasks that need to be done in order to process new business. We build custom software that can handle that automation, allowing your business to work more efficiently, save more money, and have your employees focus on higher-level, more value-added activities that generate more revenue.
Third-Party Applications
In addition to building software from scratch, our team can support or take over solutions from third-party vendors. We start by benchmarking the application's quality so you have a clear picture of what it needs and how to get there.
RUBY SHORE SOFTWARE DEVELOPMENT PROCESS
Software development, like any other manufacturing process stands on logic, clear structure, and accountability of each component. This is the only way to create quality software. We have all of those at Ruby Shore Software, we know what we do on each stage of creating a successful application.
Designing and Building
Quality Mobile Apps

in the USA

We pride ourselves on being able to develop an efficient mobile application that looks and performs well. We have worked with small companies and large corporations in helping them build software to their specifications and needs.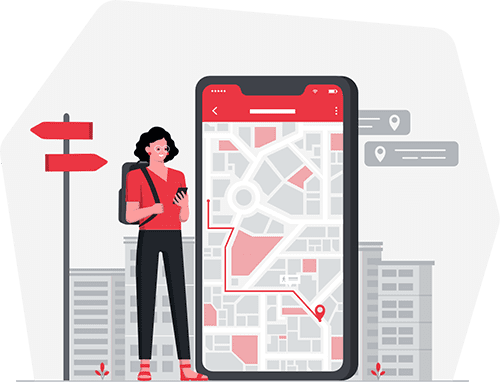 Mobile App Development Process
Our steps in creating a mobile app is very similar to our approach with custom software and website but with slight changes to fit the type of development that a mobile application requires.
Gather Information
We review the industry and market your app would be operating within to see what the current standards are and how other applications handle different features and functionality.
Design out ideas
We take the approach of building out flowcharts and wireframes. These will become the blueprints for how the application's content will laid out and how each feature will work before we code.
Build and test
We use the latest tools to develop our mobile apps that allow us to build and test the design and functionality. This allows us to show our clients our progress and get real time feedback.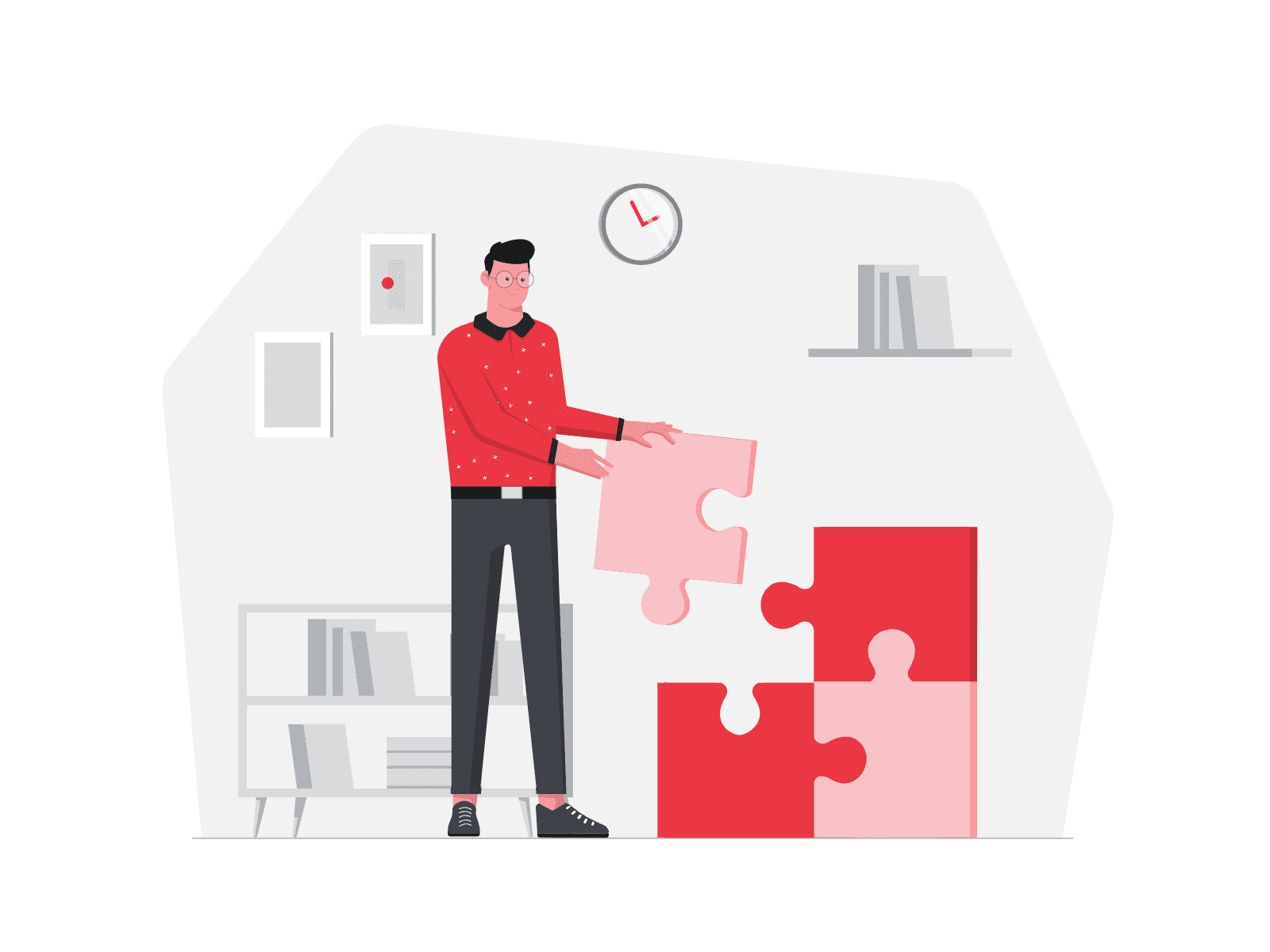 Benefits of Custom Software vs Off-The-Shelf Software
There are clearly benefits both for custom software and "off-the-shelf" solutions. By choosing custom software development from Ruby Shore, you'll enjoy numerous advantages of a custom system, tailored for your business.
Full Ownership
Our customers own 100% of their software, so you'll never pay subscription or royalty fees. Want to add another feature or more users? No problem; you have all the control.
Full Flexibility
With a custom-built solution, you can do whatever you want whenever you want with your product. That means your software can grow and change with your business, not the other way around.
Technology Independent
Our customers own 100% of their software, so you'll never pay subscription or royalty fees. Want to add another feature or more users? No problem; you have all the control.
Competitive Advantages
Unlike "off-the-shelf" software, a custom-built solution can boost your company's performance and be a valuable IP asset, two strong competitive advantages.
Read Our Latest Blog
Get informed and stay up to date with news and updates in the technology industry and within our agency.