Search Engine Optimization (SEO) Services
Increase Your Search Rankings and Get Discovered More Online.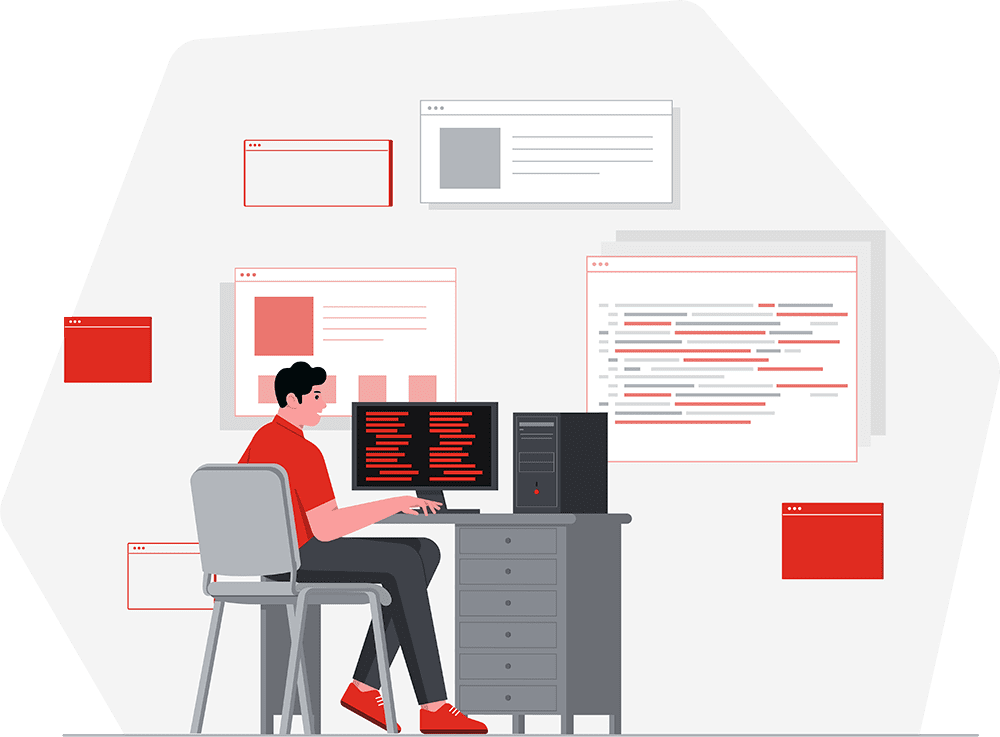 In this day and age, search engines are the most popular way for people to find information. If you have an online business that needs more traffic or leads from Google searches then SEO services may be what's right for your company!
SEO Campaign's For Every Size Business
Our SEO experts will conduct a free consultation with you where we talk about your business and what it needs from an SEO campaign. We start by getting to know your company, and understanding your SEO needs and goals. We learn what other marketing efforts you use, and what you hope to achieve through an search engine optimization campaign.
We also provide a free analysis of your website to learn about your current keywords, how your site performs, and how it stacks up against the competition. Then we can determine the best SEO service pricing package for you to help your business to compete online! From there we can put together a customized plan just for your needs, discuss the timeline, pricing options, and get going on your campaign.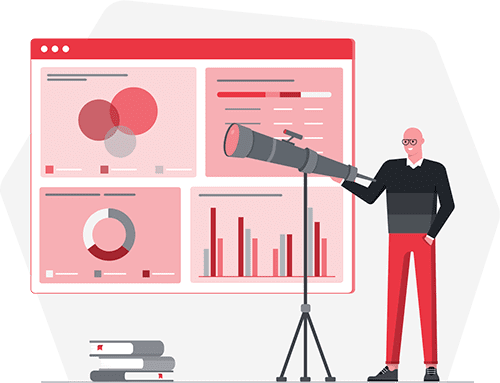 Ruby Shore's SEO Services
Increase Your Search Ranks and Get Discovered More Online
Keyword Research & Optimization
Ruby Shore Software is an SEO company that understands your niche and can boost your ranking for specific search terms. It takes a lot to rank well for a keyword, so we do exhaustive research to find the very best ones (keywords) for the business.
Link Building
Link building is essential for small businesses to stay competitive and relevant online. But it requires a lot of time and resources to do it well. And as a business owner, you're already busy enough! At Ruby Shore we utilize strategic guest blogging, publish unique, compelling content, distribute data-driven infographics and boost your online presence thereby increasing your business's online relevance.
Technical SEO
If you're serious about improving your website's ranking in search engines, then you need to focus on technical SEO. This involves optimizing your website's back-end to make it easier for search engines to crawl and index your site. By fixing errors and improving page speed, you can give yourself a big advantage in the search engine rankings game. And who doesn't want that? So if you're ready to take your website to the next level, then it's time to get started with Ruby Shore Software's technical SEO services.
Local SEO
97% of consumers go online to find local services, and 82% of smartphone users use a search engine when looking for a local business. Connect with them with local SEO services and strategies designed specifically for your business by our team of online marketing experts at Ruby Shore Software. Your customers are searching for your business—let us help them find you.
On-Page SEO
Looking to improve your site's ranking in search engines? Then you need our on-page SEO services. Our team of copywriters and content specialists will help you make recommendations based on the keywords you're targeting. This is vital to improving your site's relevance with Google. We make sure that our SEO services are aligned with best practices so that your website will be more trustworthy in the eyes of search engines. Our Ruby Shore SEO experts create unique, valuable content, optimize headlines and HTML tags, and use high-resolution images. All these techniques help your site rank higher in search engine results pages, driving more traffic to your business.
Off-Page SEO
Looking to take your SEO game up a notch? Then you need to start paying attention to off-page SEO. Off-page optimization is just as important as on-page SEO when it comes to boosting your website's ranking in search engine results pages. With our off-page SEO services, we can help you build brand credibility and increase your online exposure. We'll leverage social media marketing, link building and influencer marketing to generate qualified links and positive ratings for your website.
Service & Performance Monitoring
We provide reporting tools that show businesses at-a-glance how their campaign is performing as well as an in-depth review of all the work we've done on their behalf.
Campaign Monitoring & SEO Consulting
Our goal is to help businesses succeed online. To help achieve this we actively monitor every SEO campaign to identify areas for improvement. We also provide monthly consultations to review each campaign and ensure client goals are being met.
Why is Search Engine Optimization Important?
SEO is important because it can help your website rank higher in search engine results pages (SERPs). This is important because the higher your website ranks, the more likely people are to find it. SEO can also help to improve click-through rates (CTRs), which is the percentage of people who click on a search result and visit your website. SEO can also help to increase brand awareness and organic traffic. In other words, SEO can help you get more visitors to your website, which can lead to more sales and conversions. So, if you want to increase your website's visibility and traffic, Ruby Shore Software's SEO services may be the right option for your business.
Hidden
How does SEO work?
Search engines like Google look at two things when evaluating a website and deciding where to rank it – relevance and trust. Relevance takes into account the quality of content on a website and the code behind the scenes. Building relevance means optimizing the code, and making sure the content accurately represents the business and the brand. Trust refers to how many other sites on the internet link back to a site. If a large number of high-quality sites point back to it and your content satisfies the searcher's intent then the Google algorithm will start to trust it more and move it up in the rankings.
How are keywords chosen?
The keywords we suggest are unique to every business and are based on extensive research. We consider many factors including your specific products or services, industry, location, competition, and more. Our goal is find the keywords that will provide the most impact for your business, regardless of the package you choose.
How does a client know that SEO is working for them?
Ruby Shore provides total transparency into the work that we perform. Each client gets access to a custom reporting dashboard, under your branding, showing every SEO action performed both on and off their website. Clients can track every action performed, as well as monitor keyword movement and overall performance. We also provide monthly updates for all SEO customers to review campaign activity and performance.
How long does it take to see results?
Good organic SEO can't be done overnight, it takes time. Many of our clients start to see their rankings rise within 3-4 months. In fact, 86% of our small business clients reach the 1st page of Google after 6-9 months of SEO work (when implementing our recommended keywords). To know how a client's campaign is performing, we provide total transparency into all of the work that we perform, under YOUR branding. We give each client access to our custom reporting dashboard, LaunchPad, that shows every single SEO action performed. Clients can track how every dollar of their spend gets used, as well as monitor keyword movement and overall performance.
Should people do SEO if they already rank?
Absolutely! SEO is dynamic. Search rankings and results shift and change. What works today, may not tomorrow. Google is constantly updating and refining it's algorithms. Also, as competition increases it's important to stay on top of SEO so your website continues to be relevant. Good websites, are doing SEO constantly to maintain and continue improving their rankings. You may rank for your core terms, but it's important to rank for secondary and tertiary terms as well.
Can anyone guarantee first page ranks?
No one can guarantee exactly where they will rank, but someone's business is taking up the first page search engine real estate. By doing the right SEO work, at the correct pace, and in the proper manner, clients should expect great results.
What's the difference between Local and National SEO?
If a business provides services nationwide it may try to rank for just the keyword. If it's a local business it would try to rank for the keyword + the geography. So for e.g., a national chain of plumbing supplies provider would want to rank for 'plumbing supplies', while a local store that serves just Washington DC would want to rank for 'plumbing supplies DC'. Local SEO is intended to get customers who live in the area to support that local business.
Hidden
What are long-tail keywords?
Long-tail keywords are more specific and less common than other keywords. They focus more on a niche. The term long-tail keyword comes from the book The Long Tail by Chris Anderson. In this book, Chris Anderson shows that there's a market for virtually any product. A long-tail keyword are keywords or keyphrases that are more specific – and usually longer – than more commonly used keywords. Long-tail keywords get less search traffic, but will usually have a higher conversion value, as they are more specific.
What's the connection between GMB and Local SEO?
Google Business Profile is like a directory which maintains key business information such as name, address, phone, hours of operation, map, photos, videos, categories of business, forms of payment, etc. Google gives prominence to these listings and they show up on Google SERP's and Google maps, both on desktop and mobile. Hence having a fully completed and verified listing is very important and helps with rankings.
Can my business show up on Google Maps?
Yes, if all the relevant details are properly filled out on the Google Business Profile section and the site has been verified by Google, it can show on Google Maps. Adding in the extras, like videos, photos, and getting reviews is advantageous to inclusion in this area of Google search.
How often does Google update its algorithms?
Google does not give direct answers to this, but every few months a major algorithm update seems to occur. In between, many small updates consistently appear. SM Marketing tracks over 1 million key terms allowing us to quickly see fluctuations in a wide range of businesses. By seeing this, we can evaluate what's working best and make adjustments to campaigns.
What are backlinks and why are they important?
These are links done offsite that signal search engines to the targeted website. There is a lot that goes into backlinking safely. The days of mass link building and black hat SEO are over. At SM, we take time and make sure the backlinks come from relevant sites that are true to the business. By doing strong backlink work, the client's website should rank higher than their competition who is solely focused on on-page work.
What is guest blogging?
Writing interesting content on a guest blog is valuable to improve rankings. When the owner of the guest blog likes the content being written, they often include it on their own blog because they see its value to their visitors. This in turn can provide a backlink to our client's website.
Read Our Latest Blog
Get informed and stay up to date with news and updates in the technology industry and within our agency.