Increase Your Search Rankings and Get Discovered More Online.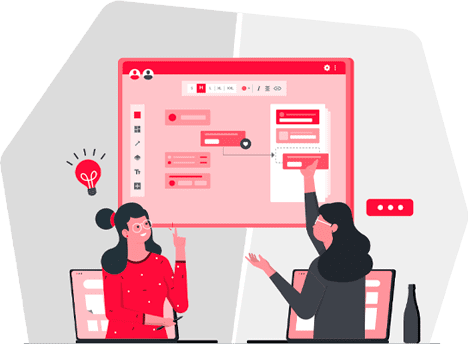 We know that successful digital marketing begins with having the right strategy in place. That's why we build integrated programs that dramatically increase digital marketing ROI by precisely targeting the right people at the right time.
Online Marketing Services Are Proven to Increase Leads, Sales & Revenue
Marketing has changed more in the past 10 years than it had in the previous 100 — launching us out of the age of TV spots, billboards, and print ads and into the age of websites, mobile apps, online video, social media, and Google. Consumers today are connected to the web 24/7—U.S. adults now spend upwards of 6 hours per day consuming digital media, and that doesn't count those whose jobs are internet-dependent.
How do you turn these online consumers into paying customers? With top-rated internet marketing services from an award-winning online marketing company. Your website and mobile apps are arguably your most important marketing asset and should serve as your 24/7 online sales representative. But can your customers find you online?
Let Ruby Shore's online marketing team help you develop a digital marketing strategy to drive more qualified visitors to your site and convert those visitors into leads and sales. What are you waiting for? Contact us today and start dominating the web.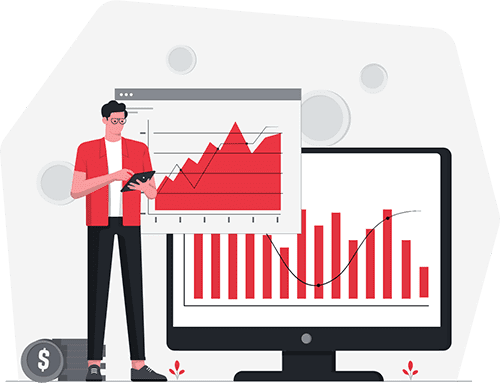 SEO Engine Optimization (SEO)
93% of online experiences start with search engines, so if your business needs to generate more website traffic, leads, and sales, you need SEO services. SEO generates higher keyword rankings on Google, resulting in more qualified website traffic, leads, and sales from the web. Through careful keyword research and white hat SEO practices, we can help you achieve higher organic rankings and increased visibility in search results.
Link Building
Link building is essential for small businesses to stay competitive and relevant online. But it requires a lot of time and resources to do it well. And as a business owner, you're already busy enough! At Ruby Shore we utilize strategic guest blogging, publish unique, compelling content, distribute data-driven infographics and boost your online presence thereby increasing your business's online relevance.
Business Listing
To optimize your business in local search, you need to make sure your business information is properly updated in the major search engines and online business directories. You also need to claim control of your Google My Business account and update your business listing in the major local data providers, Infogroup, Acxiom, Localeze, and Factual. Don't let inaccurate and incomplete listings hold your business back. Take control of your online presence with Ruby Shore's business listing service.
Local SEO
97% of consumers go online to find local services, and 82% of smartphone users use a search engine when looking for a local business. Connect with them with local SEO services and strategies designed specifically for your business by our team of online marketing experts at Ruby Shore Software. Your customers are searching for your business—let us help them find you.
Pay Per Click Advertising (PPC)
Pay-per-click (PPC) advertising is both a short-term and long-term digital marketing strategy to position your company at the top of search engine results. No waiting to grow rankings; you get instant visibility and leads. Ruby Shore's PPC analysts are Google Premier Partners and Microsoft Advertising partners that have met rigorous qualifications to manage your campaigns. You get a PPC team backed by Google and Microsoft optimizing your campaigns, lowering your cost-per-lead from PPC, and increasing ROI from your digital marketing campaigns.
Remarking Advertising Services (Retargeting)
Do you ever wonder why after searching for a product online, you seemingly see that product and company everywhere else you browse? That's remarketing in action. Target website visitors who didn't convert and turn them into a paying customer 7, 45, and even 90 days after they visit your website with remarketing advertising. Remarketing is an effective and cost-effective way to maximize your online marketing presence by targeting recent visitors to your business.
Social Media
Social media users spend an average of 3 hours per day browsing their preferred platforms, making social media marketing an effective advertising strategy to grow leads and engage with your local community. Grow your page likes and following across popular channels like Facebook, Instagram, LinkedIn, Twitter, and more!
Reputation Management
Your reputation is everything. Studies show that 75% of consumers trust a local business more if it has positive reviews, while 60% of consumers say that negative reviews make them not want to hire a business. Ruby Shore's reputation management services help you generate more reviews and manage/respond to negative reviews on behalf of your company.
Read Our Latest Blog
Get informed and stay up to date with news and updates in the technology industry and within our agency.