When you think about it, your website is the first thing potential customers see when looking for a business like yours. It's the face of your company, and you want to make sure that it makes a good impression. In this blog post, we will discuss tips on using your website to make a lasting impression on your customers. We'll cover everything from design to content, so read for more information!
Your website is the first impression your customers will have of you, so make it count!
Your website is often the first interaction potential customers have with your company. This makes it extremely important that you take the time to design a professional, easy-to-navigate, and informative website. First impressions are essential, so don't underestimate the power of a well-designed website!
Use high-quality images and design to create a polished look.
Your website's design is vital for making an excellent first impression. You want your website to look professional and polished, so use high-quality images and a clean, modern design. Doing this will give potential customers the impression that you're a serious business they can trust.
Write clear, concise copy that tells your story and showcases what you do best.
Your website's content is just as important as its design! The text on your website should be clear and concise and tell your story in a way that showcases what you do best. You want potential customers to read your content and get a sense of who you are and what you can offer them.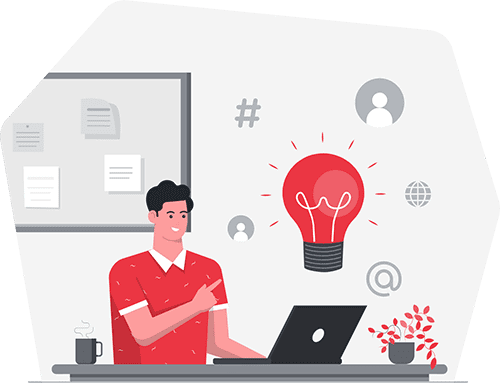 Keep your website updated with fresh content and news about your business.
Your website should be a reflection of your business, so make sure to keep it updated with fresh content and news about your company. Doing this will show potential customers that you're an active business constantly growing and changing. Keeping your website up-to-date is also an excellent way to show that you're keeping up with the latest trends in your industry.
Make it easy for customers to find what they need on your website.
When potential customers are on your website, you want them to be able to find what they're looking for quickly and easily. So include clear calls to action throughout your content, and make sure your contact information is easy to find. By making it easy for customers to get the information they need, you'll keep them engaged with your site and increase their chances of becoming customers.
Use social media to drive traffic to your website and engage with customers online.
Social media is a great way to drive traffic to your website and engage with potential customers online. Please ensure you're active on the platforms your target audience uses and share interesting, relevant content that encourages them to visit your site. You can also use social media to build relationships with potential customers and create a community around your brand.
Conclusion
Creating a website that makes a lasting impression on your customers doesn't have to be complicated – follow these simple tips! With a little effort, you can create a site that is professional and easy to use and will showcase your business in the best possible light. 
Reach Out Today
Contact us today if you need help with your website design or online marketing! We'd be happy to chat with you about your needs and see how we can help.