Hello! Thank you for taking the time to answer some of our questions! Let's start off by talking about yourself a little and getting to know you a bit more. Then we will dive into some web design stuff.
HOW DID YOU GET INTO WEB DESIGN IN THE FIRST PLACE? WAS IT ALWAYS SOMETHING THAT YOU ENJOYED?
Thanks for having me on your site 🙂 I first learned about web design when I was 13. Back in middle school, my good friend Irwin and I would often play Warcraft II over our dial-up modems. One day he IM'd (instant messaged) me with a link to his AOL hometown page.
It was nothing special. All it had was a basic white background and black text in Times New Roman saying "Hi, I'm Irwin. I'm 14 and my hobbies are…." But for some reason, I was intrigued. I thought to myself, "Whoa. Irwin was able to make this on his computer and show it to me over the internet on my computer."
I immediately asked him to teach me to how to make my own hometown page.
Since then, I've been hooked on the idea that I could make something on my computer and show it to others instantly. From AOL hometown, I moved on to learn how to make web pages with Geocities, Microsoft Frontpage, Macromedia Dreamweaver, and Macromedia Flash (RIP).
So yes, web design has been a passion of mine for over 20 years.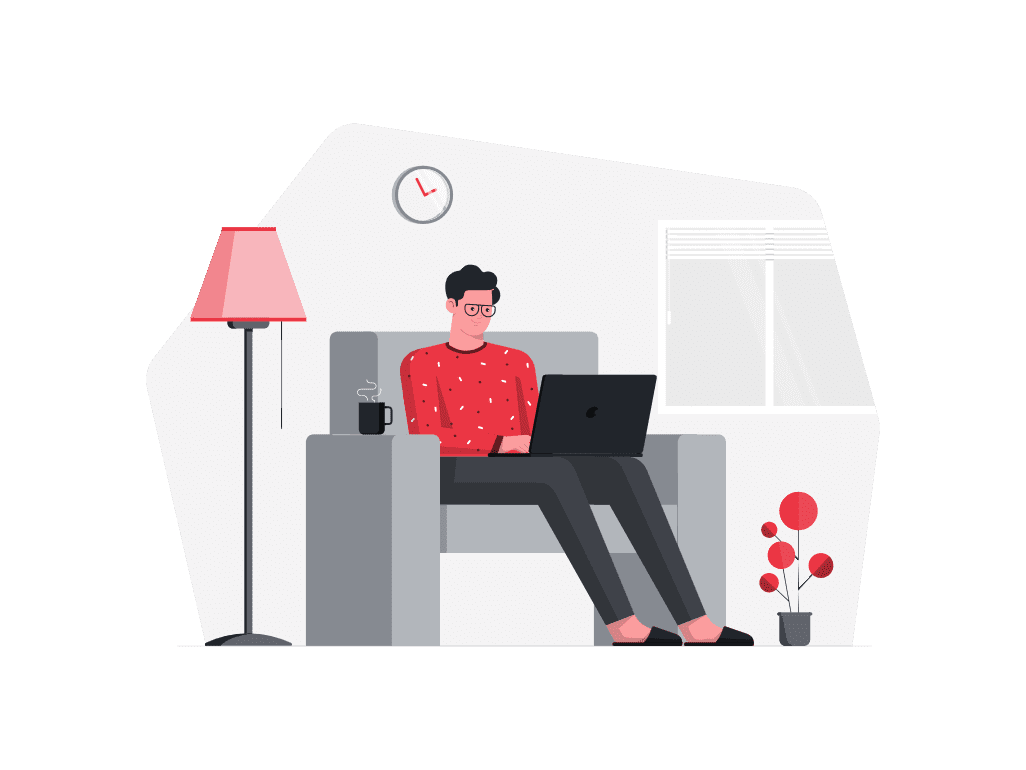 WHAT WAS THE ROAD TO LAND A JOB AT WEBFLOW?
Before joining the Webflow team, I was working as a Web Designer for the digital marketing team at Illumina, Inc. Each year Illumina gives you the opportunity to go to a conference that'll help build your career skills.
On July 2013, I went to a Future Insights Live conference. At one of the sessions, I learned about new and upcoming web design tools like froont, Adobe Muse, Macaw, and of course Webflow. After the session, I immediately signed up for all of them to try them out.
However, at that time Macaw and Webflow were not live yet. But after a couple of days of waiting, Webflow sent me an invite to their closed beta. I was super excited to learn more about it and after playing with it for an hour, I became a fan. It was a tool like none I have ever used before. I no longer had to create a static mockup in Photoshop to explain my ideas. I can actually create it in real-time without coding.
I became so excited about it that I had to tell my coworkers, my wife, my friends, and reddit. But the response I received was that of skepticism. No one believed me that this would be the tool of the future. But, I continued to press on and learn how to use the tool as much as I could.
While learning Webflow, it was hard for me to find a community that shared this same passion for web design and working with Webflow. But thankfully Webflow had their own community forum which I frequented every day. I was having so much fun helping others with their designs and giving tips on how to use Webflow that I felt like I needed to do more.
Inspired by the talks at the Future Insights Live conference, I took a public speaking workshop to get over this common human fear and start speaking about Webflow at local meetups. After each presentation, I felt overjoyed helping others face-to-face. The feeling of helping others became addicting. This is why I also started a YouTube channel about web design and Webflow.
After two and a half years of helping the Webflow community, I received an email from Vlad, the CEO of Webflow, asking if I would like to join the Customer Success team. Now I'm doing exactly what I was already doing as a hobby but as a full-time job. The opportunity to help other web designers and grow a community of "Webflowers" has been a dream come true since that day.
IF YOU COULD GIVE ADVICE TO ANYONE TRYING TO GET INTO WEB DESIGN, WHAT WOULD YOU TELL THEM TO GET STARTED?
Web design is relatively a new creative industry and really easy to get into. There are so many free resources to take advantage of that you could be making your first website within hours. However, making a profession out of it does take some hustle. When I give advice to those that are looking to get into web design, I always say "design for the love of design."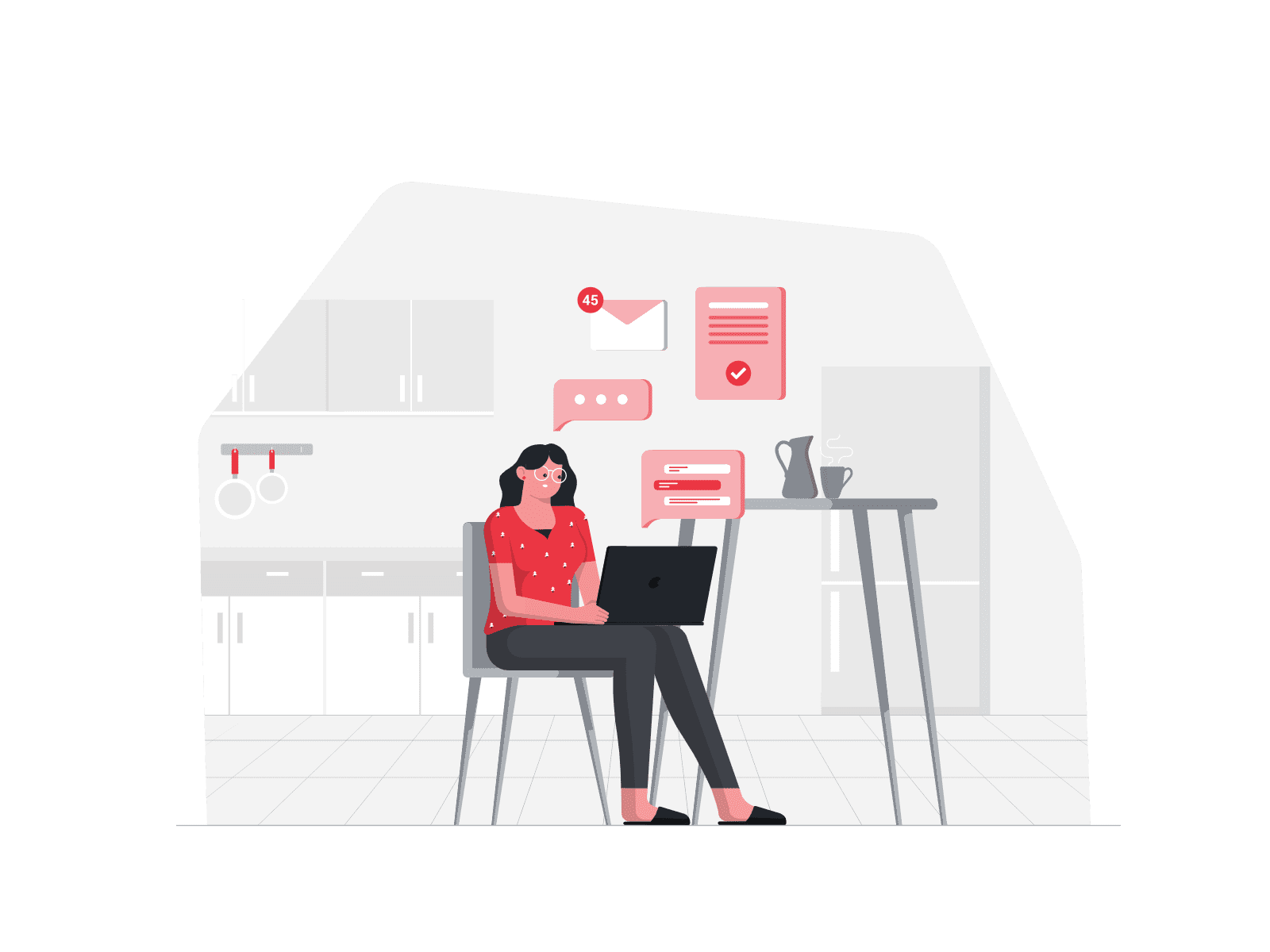 What I mean by that is start by creating something for yourself or to help others. Create a website for free for a local non-profit organization, a church or a local sports team. Rebuild sites that look cool to you. When you create sites for others or for fun you are learning as you go and also building up your portfolio.
After working with people from those local organizations that you've built sites for, they'll start trusting you. This is the biggest part of freelancing because they'll tell their network of people about you. Once you start to get referral calls, you can then start charging money for your time.
But you can read more about this whole process in Webflow's ebook: The freelance web designer's guide.
LET'S SHIFT GEARS OVER TO WEBFLOW FOR A LITTLE BIT.
WE HAVE SEEN THAT WEBFLOW IS BECOMING INCREASINGLY POPULAR OVER THE PAST YEAR OR SO. WHAT WOULD YOU ATTRIBUTE THAT TO?
When Webflow first started, it was a static web page builder that was trying to compete with bigger, more established platforms. But the community kept asking for Webflow to make its own CMS to better compete. Then on October 2015, the Webflow team delivered and the Webflow CMS launched. The CMS was a game-changing moment for the web design industry because it was built with both the designer and their clients in mind. No longer did you have to rely on a developer or complicated plugins to build a custom database. Also, when their clients needed to make content changes or add to their blog, they could do so without having to log into an even more complicated backend.
That was when Webflow started to be seen as something unique.
But more recently, the team launched the Interactions 2.0 feature. In the past, we designers would need to learn how to take a JavaScript plugin, put it into our sites and try to figure out how to hand code the interaction or animation that is in our mind. This limited our creativity. Now we can design complex interactions and animations, like parallax scrolling or mouse movement effects, without coding.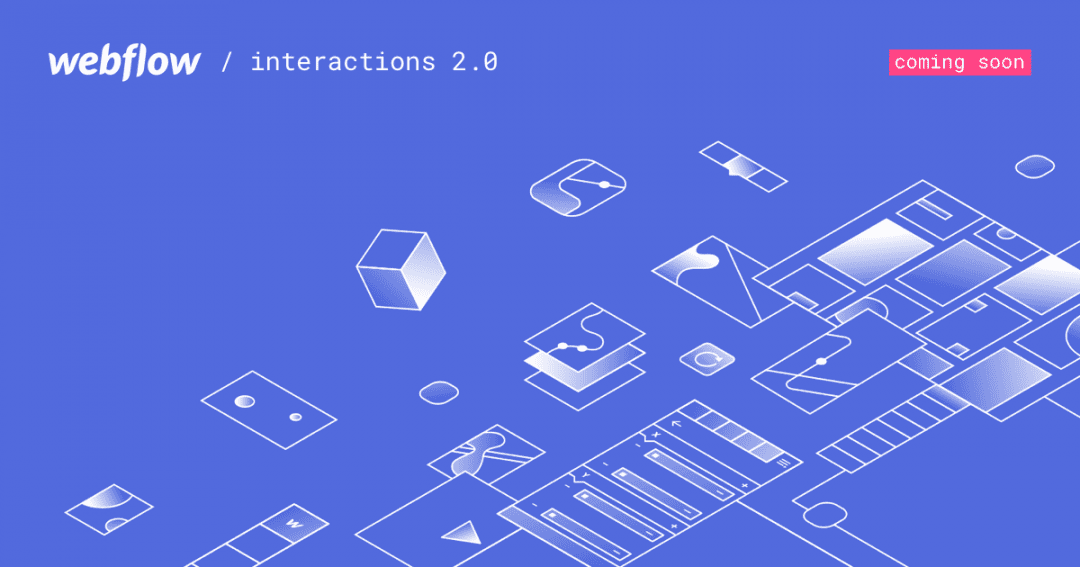 OF COURSE, THE DISCUSSION IS ALWAYS WORDPRESS OR WEBFLOW. WE UTILIZE BOTH TOOLS FOR VARYING PROJECTS, SO WE ENJOY BOTH. WHAT WOULD YOU SAY PUTS WEBFLOW AHEAD OF WORDPRESS OR ANY OTHER CMS?
When comparing Webflow to WordPress, there are three things I like to tell people.
Security – Webflow hosts websites on Fastly's secure CDN. This is the same servers that are used for big news sites like The Guardian. Also, automatic backups are kept on Amazon Web Servers
Optimized code – Webflow sites do not rely on plugins for common website features. This makes sites load faster than WordPress sites because the code that Webflow outputs is very clean.
CMS Editor – The unique editor lets site owners update their sites on the page without having to use a completely different admin panel that looks nothing like the actual website on the front-end.
But from the designer's point of view, not having to worry about plugin updates, framework updates, your clients breaking their site's design/layout or having to constantly train your clients on how to make updates on their own is what makes Webflow far superior.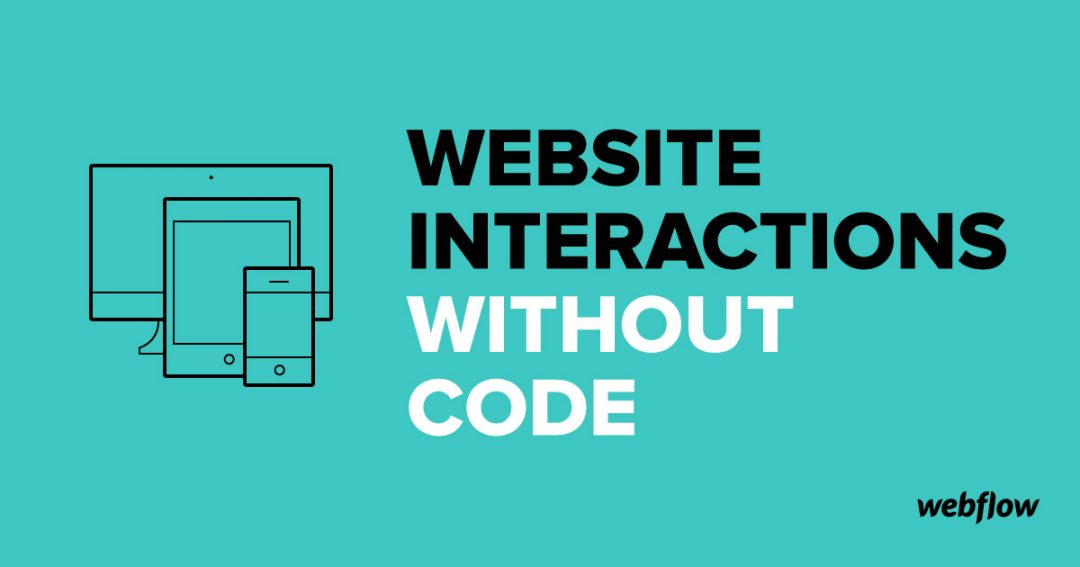 I remember showing a client a quote and they asked why I only put 30 minutes of CMS training on it. I responded, "if it takes me more than 30 minutes to teach you how to maintain your site, then something is wrong."
When tools help streamline the human experience, we all win.
ARE THERE IN BIG FUTURE UPDATES THAT WE SHOULD BE EXCITED FOR THAT ARE COMING TO WEBFLOW?
Lot's of big things are coming soon that I cannot share at this time. But as our community already knows, we put a lot of effort into making the complicated easy to use. Just stay tuned 😉
IS THERE ANY FEATURE OR ELEMENT OF WEBFLOW THAT YOU HAD A HAND IN CRAFTING OR DESIGNING?
Being a Customer Success Specialist, I get to help with testing new features and adding suggestions. But if there's one feature of Webflow that I was directly a part of, it would be the internal Webflow Chrome extension. It helps our team quickly look up a Webflow site and its account information without having to manually run a search through our database.
I'm pretty proud of that one and our whole team uses it every day. 🙂
WHAT IS YOUR FAVORITE MOMENT FROM ANY OF YOUR LIVE STREAM WORKSHOPS?
There hasn't been just one favorite moment from the live streamed workshops. When I start a stream and see the community begin talking to each other in the live chat, those are always my favorite moments. Seeing people help each other grow has always been a goal of mine and every week I am fortunate enough to see that goal achieved.
TURNING IT BACK OVER TO YOURSELF.
WHAT DO YOU ENJOY DOING WHEN YOU ARE NOT AT WORK ENGAGING IN AND HELPING WEBFLOW'S COMMUNITY?
When I'm not helping the Webflow community, I'm being taught more about life and the world around me by my 9-month-old daughter. Learning how to be a dad is very tough but rewarding. Just like watching the Webflow community grow, watching my daughter grow and learn things will always fascinate me.
WE'VE HAD SOME DISCUSSIONS ON SOCIAL MEDIA. WHAT DO YOU THINK ABOUT THE 280 CHARACTER LIMIT INCREASE ON TWITTER?
It's nice to have more space to write things, but I don't think it is needed at this time. What Twitter should be focused on is the ability to edit tweets and fixing all the harassment that is happening on that platform.
ANYTHING BIG PLANNED FOR PIXELGEEK IN THE NEAR FUTURE? (FEEL FREE TO PLUG ANYTHING WEBFLOW RELATED AND WHAT NOT)
In the near future, I'll be shifting my focus from the support side of things to more community growth and events. With the help of our new Community Manager, we'll be able to give our community more recognition for the great work they have been doing. Without community members, like you Jon, Webflow wouldn't be the platform it is today.
THANK YOU FOR TAKING THE TIME TO ANSWER OUR QUESTIONS!
My pleasure and don't forget to "make the web beautiful." 🙂