We all know that first impressions are essential. And in the online world, your website is often the first impression you make on potential customers or clients. That's why it's necessary to ensure your website copy is well-written and engaging.
Your website copy is your brand's voice, and it should be consistent with the overall tone and message you're trying to communicate. It should be clear, concise, and persuasive and compel visitors to take action.
If your website copy needs to improve, you could be losing out on business opportunities – so it's worth investing in a professional writer to help get it right.
The internet is a noisy place – make sure your website's copy is clear and concise so that visitors will stick around
We live in a world where content is everywhere. The internet is full of websites, all competing for people's attention. The copywriting is clear and concise to ensure visitors stay on your website and read its contents. Keep paragraphs short, use strong headlines, and eliminate any 'fluff' that doesn't effectively communicate your message. People come to your website looking for information, entertainment, or a solution to their problem – give it to them quickly and succinctly! Your website should be armed with words that cut through the noise of the internet, getting straight to the point and creating an enjoyable user experience. When every word matters, don't skimp on copywriting – after all, it will keep people coming back for more!
Good website copy is engaging and interesting – it should tell a story that speaks to your audience
When it comes to website copy, there's no one-size-fits-all approach. However, here are a few tips worth keeping in mind when crafting your brand's message and story. First, aim to capture what makes your business unique and special in a manner that speaks directly to your audience. Ensure your website copy is concise and easy to understand so visitors can find their way around. It should also be engaging and exciting, making them pause, take notes, and remember. Above all, good web copy should develop a narrative arc: extending an enticing story from the headline to the text below. This can have a compelling impact on website visitors – you can tell a story that resonates with them and makes your business stand out. So when it comes to online content creation – be bold, be different, and be unforgettable!
Website copy should be free of errors, typos, and grammatical mistakes – this shows that you're professional and detail-oriented
First impressions matter, and this goes double for website copy. Look at the words on your web page as if they were undergoing a job interview – you wouldn't show up to a meeting with messy hair, stained pants, and mismatched shoes, would you? There needs to be room for sloppiness regarding website copy, too. Streamlined content with no typos or grammar errors will give off a professional vibe that conveys confidence and skill. Proofreading website text is like shining up your client-facing image – it communicates that you're detail-oriented and have taken the time to ensure everything looks just right. A typo-free website reflects your ability to be precise with language, helping your business cultivate trustworthiness in prospective clients without having to utter a single word. That, ultimately, is the power of impeccable copy: it speaks before you can. Make sure yours says all the right things by ensuring it's free of errors every step of the way.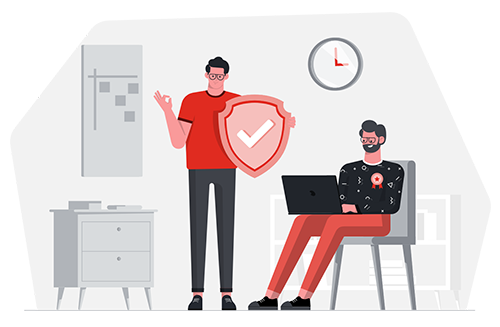 Be sure to use keywords throughout your website copy so that search engines can easily find you
Search engine optimization is the key to getting your website noticed these days. Sure, you can start an email campaign and post flyers, but nothing boosts your website like strategically optimizing it with keywords that will help every search engine algorithm find you. Without keyword optimization, it's like being a needle lost in a haystack; no one who needs what you have to offer will be able to find it. That is why using high-value targeted keywords throughout your website's copy is essential for any business hoping to increase visibility online. Finding the right words isn't hard – use terms or phrases that are specific enough so potential customers can easily track down what they're looking for. You'd be surprised how effective this simple strategy can be! So now get out there and get keyword-savvy – your online presence will thank you for it!
Keep your website copy regularly updated, adding new information as needed
Website copy can be like a museum: full of valuable gems but likely needs an update now and again. As the web expands, so too should the amount of content available on your site. Whether introducing new details, adding new stories and perspectives, or taking a different approach to product presentation—keeping website copy up-to-date can reinvigorate how visitors perceive your offerings. Moreover, regularly updating content is beneficial for boosting engagement on the site (and potentially attracting more readers) but also serves as an excellent reminder to yourself that your digital presence is being actively cared for and developed. With just a little bit of attention every few weeks or months (depending on how dynamic your site is), you can keep your content—and in turn, the attention of customers—top of mind. So next time you visit your digital space, consider tidying up a bit! Your viewers are sure to thank you for it.
Summary
By following these tips, you can ensure that your website's copy is engaging and interesting, free of errors, and full of keywords that will help people find you easily. Keep your website copy regularly updated, adding new information as needed to keep your site fresh and relevant. With excellent website copy, you'll engage visitors and encourage them to stick around.