If you're like most businesses, you know that content marketing is essential. But you might need to realize that your content marketing strategy could be the key to unlocking more significant success with your target audience.
Creating a content marketing strategy that resonates with your target audience requires understanding what they want and need from you. It also requires creating quality content that meets their needs regularly.
With a little effort, you can develop a content marketing strategy that will have your target audience returning for more.
Define your target audience – who are you trying to reach with your content marketing strategy
When it comes to content marketing, defining a target audience is vital. You want to create and share content that resonates with the right people – those who are likely to be interested in what you offer. Consider specifics such as age, location, lifestyle, and interests to do this. Of course, demographics can play a role, too – think about gender, income level, family status, etc. By accurately targeting an audience pertinent to your business objectives, you can tailor your content accordingly and reach those whose lives could be enriched by engaging with your brand or product in some way.
Identify what type of content will resonate with them – this could be blog posts, infographics, videos, etc.
Keeping content fresh and engaging is critical to drawing in and maintaining an audience. Finding what type of content resonates with them is the challenge. A combination of blog posts, infographics, and videos may be the answer! For example, educational infographics can be used to explain complex topics in a format that is easy for viewers to digest, visual videos can promote products or initiatives excitingly and creatively, and blog posts are perfect for providing more detail on a given topic. It's all about finding the right mix of content to keep your audience engaged and rapidly expanding!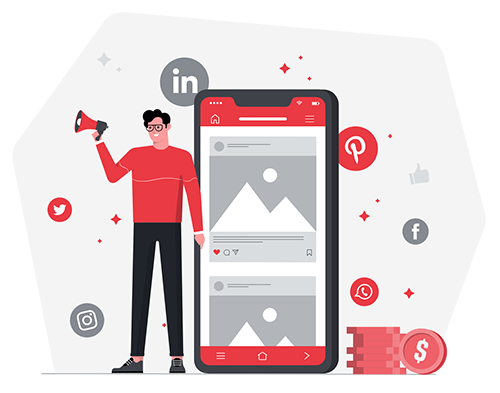 Create a content calendar and plan out when you will publish new pieces
When it comes to content creation, planning and consistency are key. Creating a content calendar is the perfect way to give yourself structure without ever feeling limited. Not only will it template out when you publish your work, but it can also allow you to experiment with different types of content without becoming overwhelmed – giving you time to focus on each new piece thoroughly. And because of its organized nature, you'll quickly begin to activate a new routine that keeps your subscribers returning for more. After all, staying ahead of the game ensures your most important asset – your audience – always gets the best from your creative experiments!
Promote your content on social media and other channels where your target audience is active
Social media and online marketing are must-haves for businesses of all sizes. Promoting your content on these platforms is a great way to reach thousands, if not millions, of potential customers. And while creating the content is essential, the strategic placement and sharing of your message will ensure your target audience engages with it. Therefore, it's critical to find out where they hang out online (e.g., Twitter, Pinterest, etc.) and craft your messaging in a creative and professional tone that captures their attention. So if you want to get the most out of your content promotion efforts — put those wheels in motion!
Monitor your analytics to see how well your strategy is performing and make changes as needed
Knowing how well your strategy is performing is essential for continued success – but it isn't something you can leave to chance. If you want to keep ahead of the game, monitoring analytics is your key. It's like a digital thermometer; taking its temperature regularly allows you to make informed decisions about any adjustments that need to be made. Taking a data-driven approach to business keeps you on top of the trends, so feel free to keep an eye on those analytics!
Conclusion
Creating content that resonates with your target audience is essential for driving results with your content marketing strategy. By taking the time to understand who you want to reach and what type of content will appeal to them, you can create a plan that helps you achieve your business goals. And remember to promote your content on social media and other channels – getting eyes on your hard work is crucial! Finally, keep an eye on your analytics so that you can track progress and make adjustments as necessary. With these steps in mind, you're well on your way to developing a winning content marketing strategy.
Need help with your content marketing?
Let our team of experts help come up with a customized strategy to help with your company's content marketing.